Dan Grech
Author, Entrepreneur, Digital Marketer, Consultant, Journalist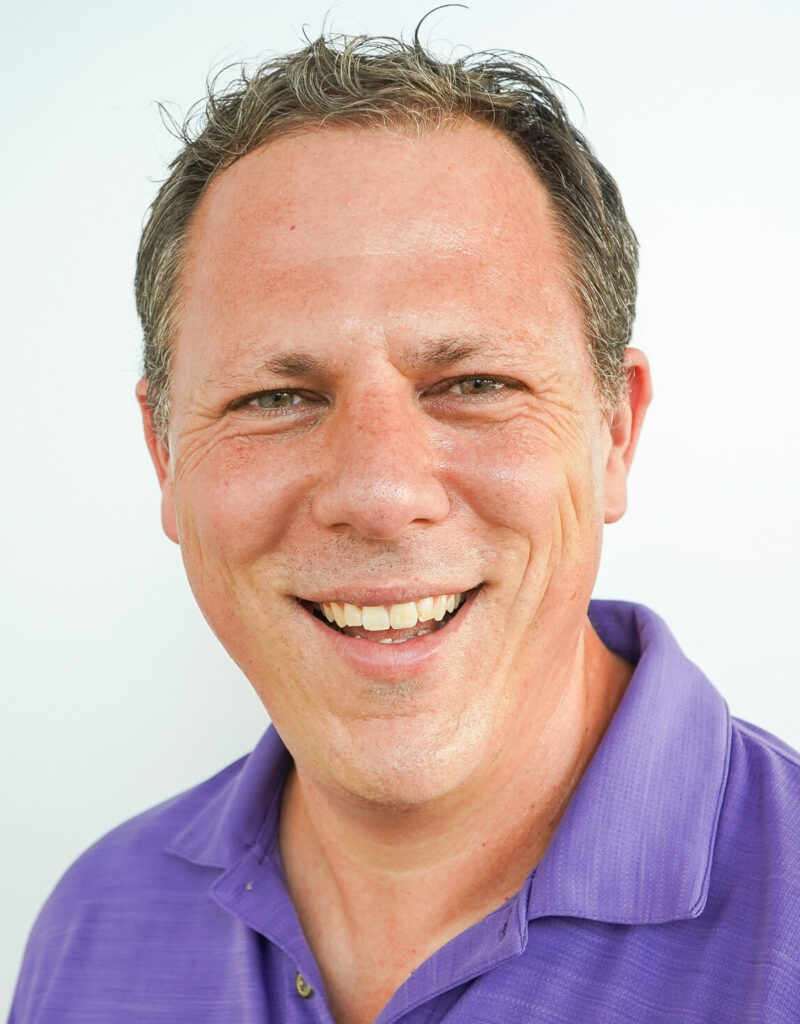 Dan Grech is internationally recognized as the Founder, CEO and Lead Instructor of BizHack Academy. With extensive experience in digital marketing and strategic communication, Dan has worked in prominent media outlets such as The Washington Post, NPR's "Marketplace," and PBS's "Nightly Business Report." He was also the News Director at WLRN, Miami's NPR station, and was part of a Pulitzer Prize-winning team at The Miami Herald. He is also known as the co-host of one of the U.S.'s first podcasts, "Under the Sun."
With a remarkable career in journalism and marketing, Dan Grech has worked in various organizations and has been an instructor at prestigious universities. In addition to his work in renowned media outlets, Dan has held key positions in software startups and the largest Hispanic-owned energy company in the United States. His expertise also extends to the startup and entrepreneurial ecosystem, where he has mentored companies through programs such as the Goldman Sachs 10,000 Small Businesses Program, Babson College's WIN (Women Innovating Now) Lab and StartUP FIU.
How Your Personal Story Unlocks Success and Fulfillment at Work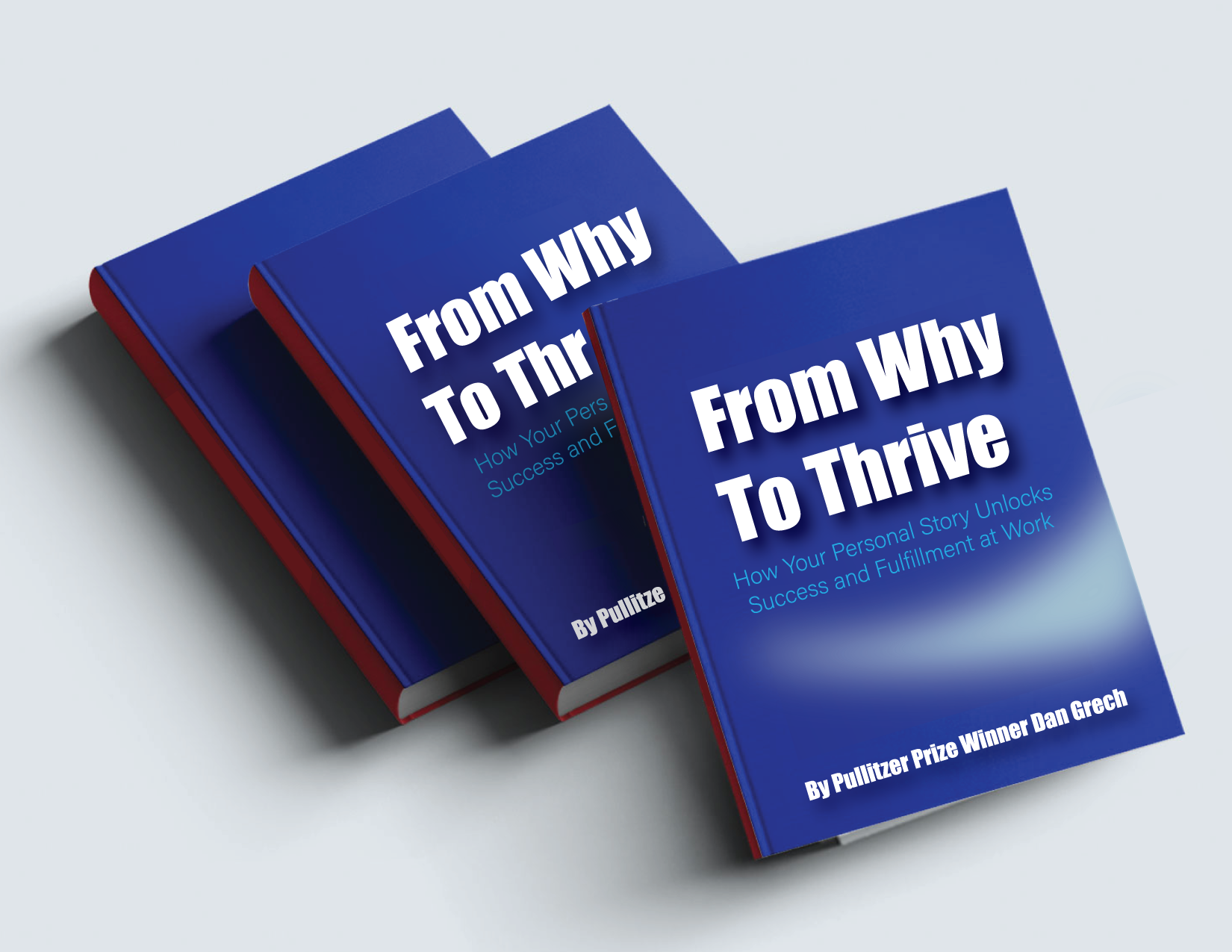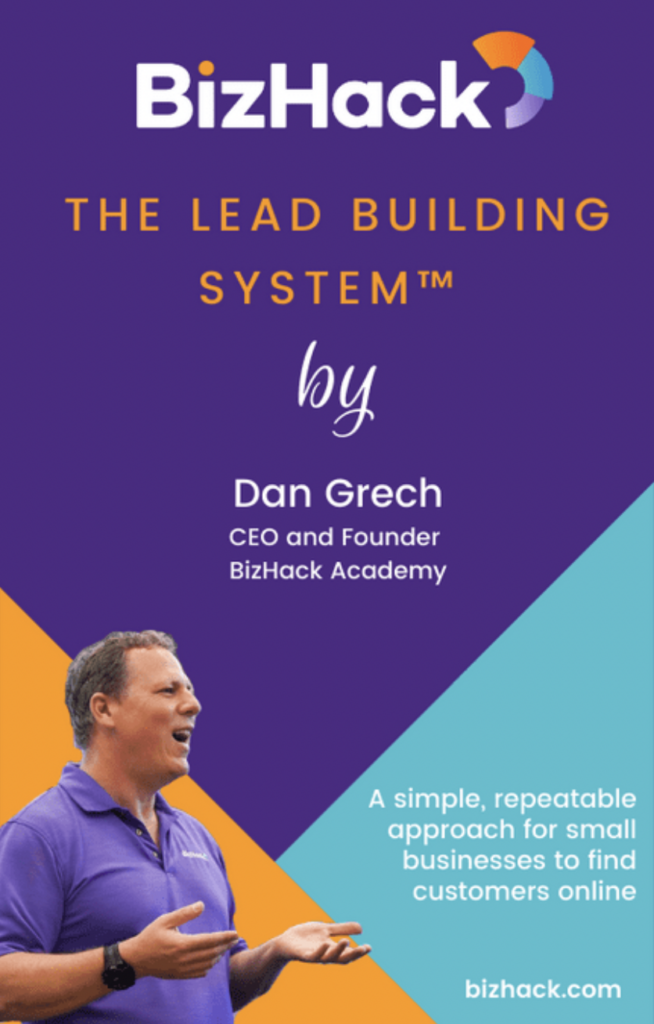 How do you find new customers online? Where do you start? Who do you hire?  
That's where "The Lead Building System™" e-book comes in. It's a simple guide to a proven process for digital marketing guaranteed to establish long-term, sustainable leads, and profit for your business.

The Lead Building System™ makes what seems impossible doable in a matter of weeks. Don't waste time committing "random acts of marketing." Dozens of businesses just like yours have used the Lead Building System™ to achieve amazing results".
In addition to teaching in-person and online (live and recorded) seminars for BizHack's clients, Dan has presented, spoken and taught at events for Global Entrepreneurship Week, the Florida SBDC (Small Business Development Center), Goldman Sachs 10,000 Small Businesses, Miami Bayside Foundation, Scale Up Miami, SCORE, Macon Startup Week, The Venture Mentoring Team, eMerge Americas, the Florida State Minority Supplier Development Council, Urban League of Broward County, BuzzFeed/NBCUniversal, and many others.
Dan Grech's talks are dynamic, inspiring, and practical. With a focus on digital marketing and strategic communication, Dan uses his vast experience and knowledge to provide attendees with tools and techniques that they can immediately apply to their businesses. His presentations are designed to motivate marketing executives and entrepreneurs to embrace innovative strategies and tackle the challenges of the digital age.
"Dan's thought leadership is real, raw, and inspiring."
"Even the brief instructional sessions Dan gave outside BizHack were so packed with actionable information that made a difference for my business that I had to sign-up for the full BizHack experience."
"His insight on marketing concepts as they relate to the new digital marketing world is keen and a must-have tool in any business owner's arsenal."
"Dan is supremely talented - an inspiring leader, coach, teacher, father, storyteller, intellect and journalist turned amazing growth and social marketeer!"
"When I reflect on who indirectly catapulted my career, the only name that comes to mind is Dan Grech. He's initiative and hard work with Bizhack opened numerous doors and opportunities to me that I could have never imagined."
"Dan Grech is a visionary trainer obsessed with bringing value to his students and colleagues. His creative writing background is the perfect complement to marketing courses that most other trainers boil down to tricks, processes, and technological recipes. He's clever, encouraging, professional, and will help you grow your enterprise."
"It would be hard to find a more creative thinker, a more dedicated innovator, or someone who simply cares more about his employees. If you have a chance to work with Dan, he'll make you better for the time you spent with him."
"In the short time I spent working with Dan, he taught me reporting and writing techniques that have transformed my career, exponentially. Anyone considering working with Dan will quickly discover that he will add unmatched value to your team, organization, mission. This man is a ball of talent."
"Take a Bizhack course or workshop with Dan. It's the best investment I've ever made."