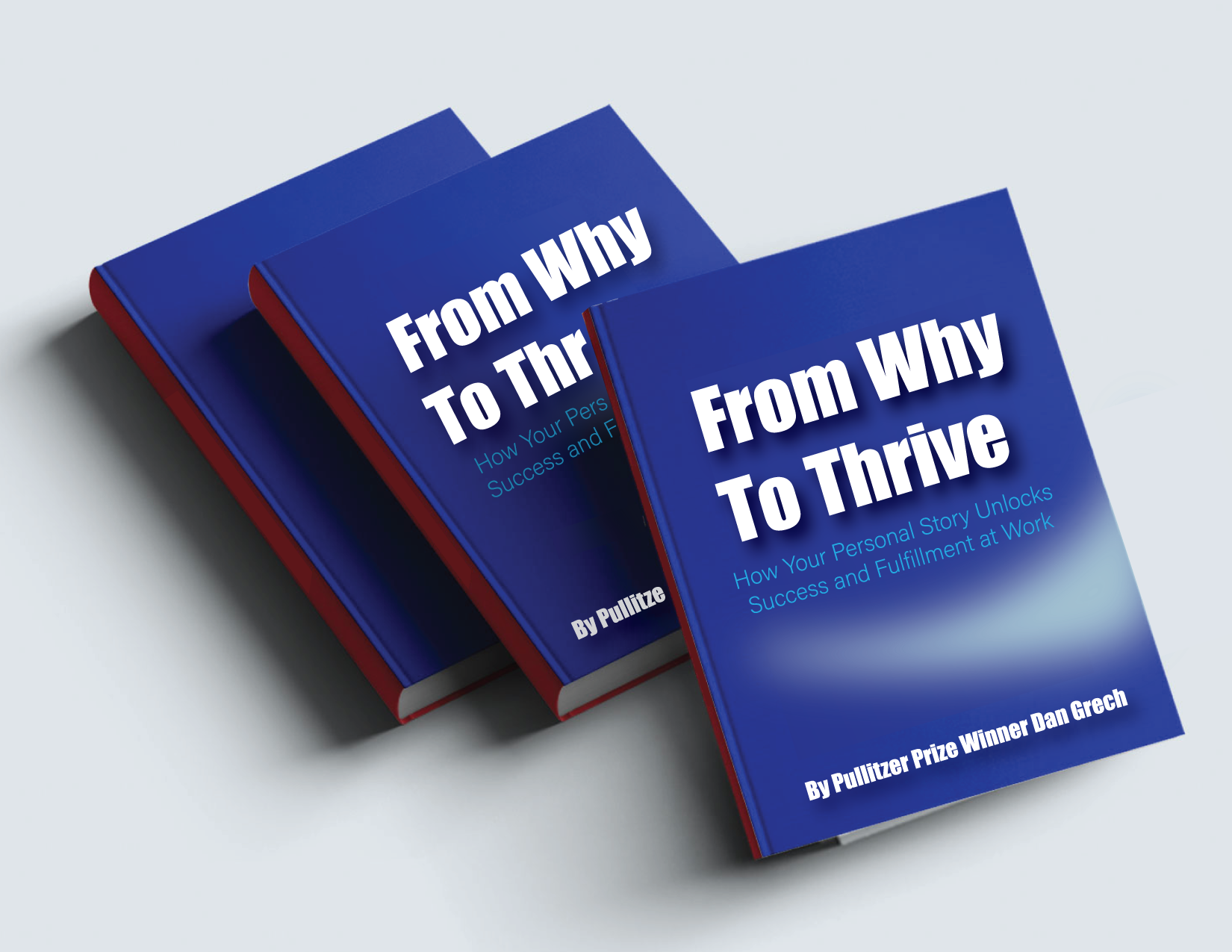 We spend one-third of our life working, and yet a Gallup study found that 2 out of 3 of us feel disconnected from our work. This "meaning deficit" is the true driver of the "Great Resignation." COVID-19 forced us to face our mortality, and we're longer willing to toil in unfulfilling roles. So how can we find meaning and purpose at work?
From Why to Thrive: How Your Personal Story Unlocks 
Success and Fulfillment at Work
, shares how identifying and telling a personal story helps us find meaning in the workplace, regardless of whether we run our own business or work for someone else. This "Story of Me" – the deeply personal motivation for why we do what we do that dates back to our childhood – is the secret driver of an individual's professional life, influencing decisions in ways too few of us recognize. 
Over the past decade, Dan has worked with more than 10,000 business leaders to tell their Story of Me, and he's learned this surprising truth: Your personal story is an unlocking mechanism – raising your consciousness, allowing you to become more intentional in your work, and paving the way for you to connect more deeply and authentically with all the stakeholders in your business. In other words, telling your personal story is a pathway to happiness. 
Combining research, personal experience, and examples from companies big and small, Dan shows how personal stories drive business performance and personal satisfaction. Dan will draw from examples, best practices and principles developed by top startups in Silicon Valley and the largest brands in Corporate America. And he'll pull from examples from his 1:1 work with the owners of more than 1,000 small and medium sized businesses across the world. He makes the secrets of the giants accessible to business leaders of all stripes. He shares how the world's most successful companies use a compelling Founder's Story to recruit and retain talent, deepen brand affinity, and drive outsized performance. He shares cutting-edge research that shows when your team members are invited to share their personal stories at work, it helps build a "culture of mattering" that is the single greatest determinant of long-term business success. 
Dan runs a successful consulting practice that charges thousands of dollars for storytelling consulting. For the first time publicly, he breaks down the simple process he's used with thousands of executives and entrepreneurs to help them thrive. Through concrete tips, simple exercises, and interviews with other thought leaders in relevant fields, he'll help you unearth, articulate and share your Story of Me, with life-altering results. We face a crisis of meaning in the American workplace. From Why to Thrive is an antidote to that. It's a call to action and a how-to guide to ensure that the third of our life we spend working is aligned with our values, our purpose, and our personal story.
Sign up to get an email about The Book Release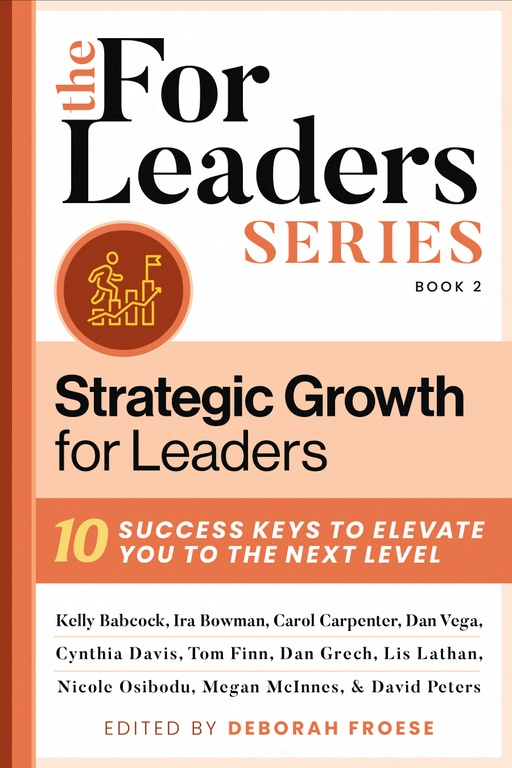 Strategic Growth For Leaders
Find Your "Lo Suficiente": When is enough, enough for an entrepreneur? When does the relentless pursuit of vertical growth shift from "changing the world" to "winning" the game of status and money? When does the relentless pursuit of something bigger turn into something less? In his essay, entrepreneur and educator Dan Grech, son of an immigrant who made his way in a new country and culture, challenges the core principles of American capitalism, revealing the immense personal and professional costs of a "growth-no-matter-what" mindset. He offers a compelling alternative approach of "Lo Suficiente" — Enough — that draws insights from core psychological and sociological theories, personal satisfaction surveys, and his lived experience and international travels. This chapter gives entrepreneurs powerful tools and simple exercises to define their own Lo Suficiente and find greater fulfillment, a more profound impact, deeper connections, and better life than they thought possible.